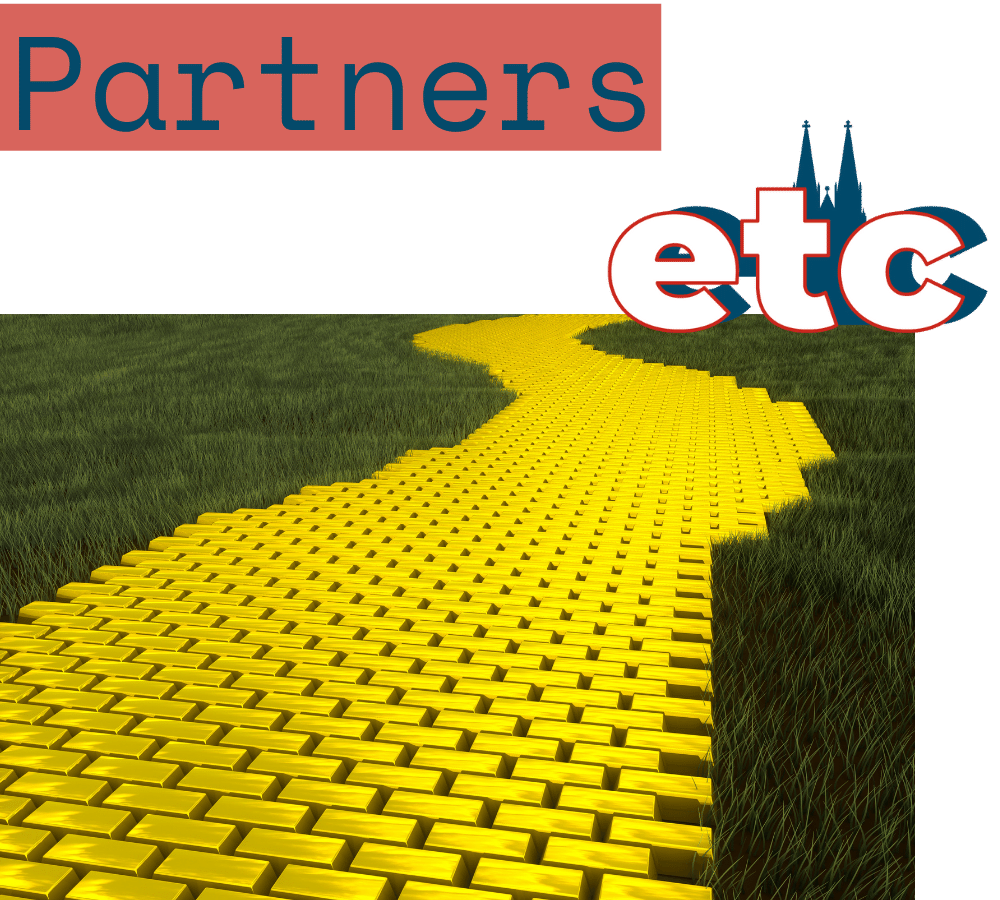 Join us as we travel down our "yellow brick road" adventure…
etc- english theater cologne's
journey so far would not have been possible had we not met some talented individuals and companies along the way who shared our passion and vision for theater.
We always welcome partners who want to help us grow and develop and who we can reciprocate with. We would like to acknowledge these companies and individuals who have helped us so far.
If you would like to know more about how to become a partner then please get in touch.
QUEEN NELLAK CROWN
Andrea Wertz @PaperHeadPieces
INTIMACY COORDINATION & WRITING
Julia Effertz @julia_effertz
https://www.juliaeffertz.com
Assisted with The Proposal Script and provided Intimacy Coordination