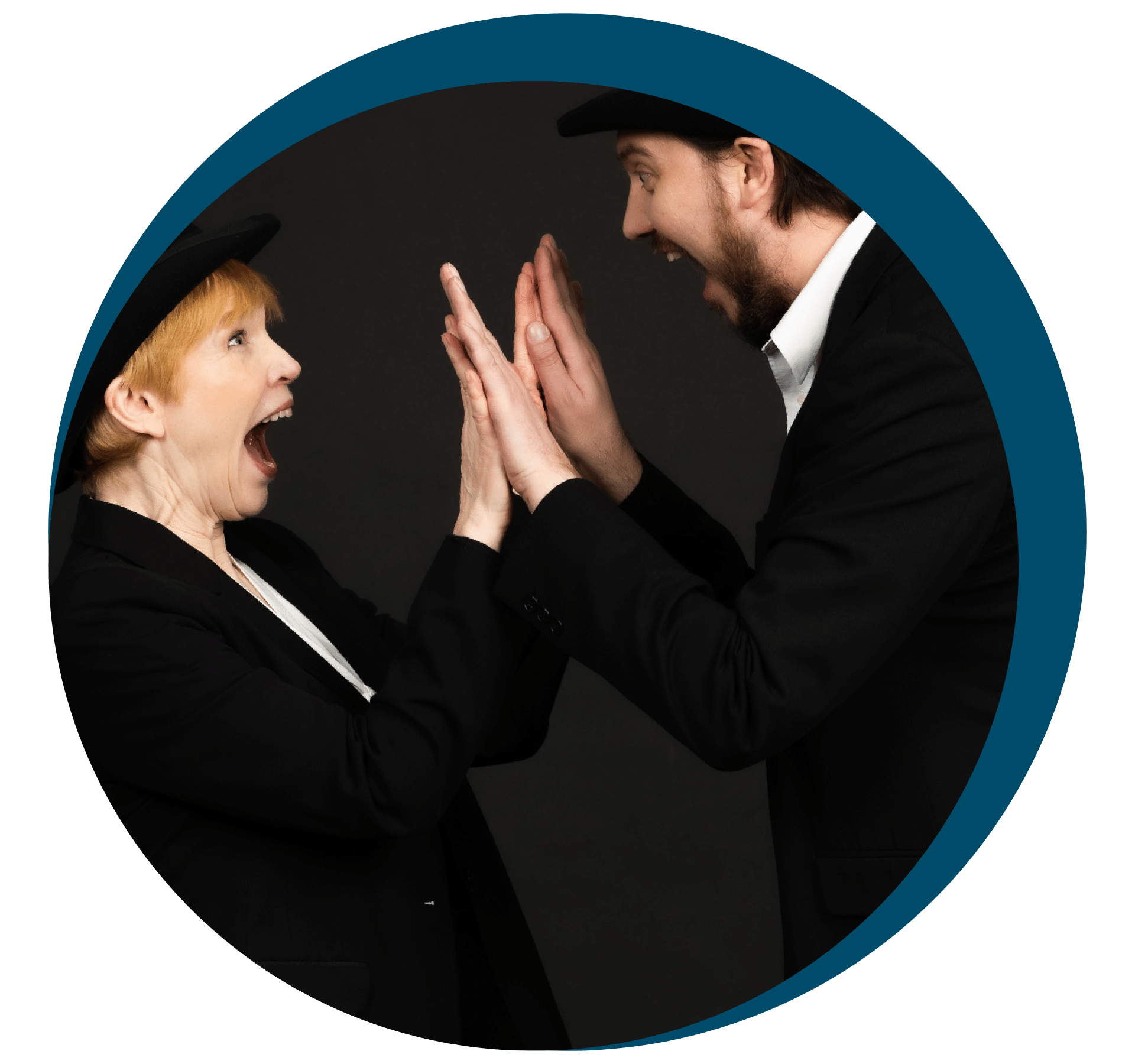 Brief Encounters
As one meeting ends another encounter instantly occurs. Two people who pass each other for a moment not realising they will share the same vision, idea, working relationship and close friendship.
One American and the other British both are native English speakers with a background in theatre and film, living in Cologne, Germany.
Tired of traveling to see live, English theatre in other German towns, tired of working away from the city that they have adopted and been welcomed by family and friends. Out of that tiredness comes a desire, a need fueled by passion and imagination. A new journey begins and a new collaboration is born.
Kathleen Renish and James Bunyon, founders and artistic directors, present:
Storytelling is at the heart of etc- english theater cologne.
Whether it's classical or contemporary, comedy or drama, for adults or families, we invite you to explore with us and expand the imagination through the power of theatre.
Using English as the working language, for everyone, no matter where you're from, you can share our love of theatre and storytelling.
WELCOME!
Kathleen &  James